Will It Ever Stop?
This was of the coldest weeks we've recently experienced in Lebanon. Rain, thunderstorms, even a bit of "snow" landed along the coastal cities.
I live in Beirut and I've been huddled up, hiding under layers at any moment when I wasn't at work. I can only imagine what people who live a bit above sea level must have been experiencing.
Glad the sun is up though for this weekend. I hope it continues for just a bit, I'm definitely ready to give up on boots, scarves, and coats and trade them for dresses.
New Kid on the Block
In a piece of some awesome news, Beyond Beirut is one of the many blogs relating to Lebanon that's featured on the Lebanese Blogs website.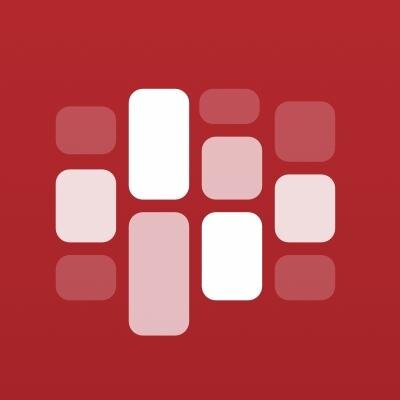 I'm happy that more people can now find this blog (which started as a way to document my time abroad) but I'm also happier that it's featured side by side with some of the big names: No Garlic No Onions, Blog Baladi, Ivy Says, Beirutista, Let's Tlk Abt Movies, and many others whom I read on daily basis!
Forget about Fifty Shades, Watch Kingsman
When we went to see this film last Sunday at Beirut Souks Cinemacity, we couldn't find place for four people!
So we eventually headed to Concorde and had a very good time watching it. While the film slightly spoofs spy films like James Bond, it's great in its own right. Colin Firth is perfect as Harry Hart. I can't imagine anyone else playing the role of the perfect gentleman who's also a secret agent and takes Eggsy, a young man from an underprivileged background, under his wing.
I did have a hard time understanding what Valentine, played by the ever-so great Samuel L. Jackson, was plotting but once I got caught up with the story, it did keep me on the edge of my seat.
There's a bit of excessive violence in the film which they could've done without, though.
A Unique Valentine's Day Gift
For Valentine's day, some girls get jewelry, others get perfume, but I get sneakers. I guess it comes with having a sneakers fanatic for a fiance.
But I mean, look at these beauties! They even have a fancy name: Nike Blazer Mid Vintage LIB QS. Not only are they super weird and totally out there but they're very comfortable.
I hate to admit it but he might be transforming me into a sneakers fan. Was that your plan all along, sweetheart?
Prettiest Bathroom I've Ever Seen
I found myself at a very interesting medical conference this week at the Four Seasons Hotel. Previously, I had only been to their rooftop bar two summers ago. this was a good chance to see more parts of the hotel, including their ladies room that's massive- and very pretty!
Honk Honk!
Coming back from salsa class on Friday and trying not to freeze, we got stuck in traffic just minutes away from where I live. A journey that should take no less than two minutes took fifteen, because some political figure was passing, so traffic in the other direction was stopped so he could pass.
I will never understand why there's this thinking that some lives are more valuable than others- and why our entire plans need to be rescheduled for one person! And of course, how do the Lebanese deal with this all? They honk their hearts out.
It's Been a While
One of my favorite bands is Savage Garden. They only put out two albums before breaking up in the early 2000s. Growing up, and especially in high school, I was obsessed with their music and knew all the words.
Somehow, I just forgot about them lately, but yesterday I got a chance to put on their first album, also titled Savage Garden and I sang my heart out. I'm surprised that I still knew all the words after all these years.